Toyota 4Runner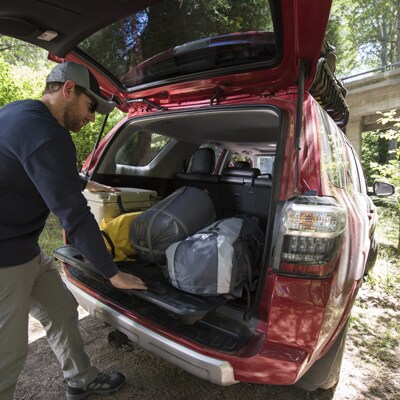 V6 Engine
Produce in Motion
When it comes to dynamic SUV performance, the new Toyota 4Runner makes a statement with under-the-hood production and total towing capacity. An available 4.0-liter V6 engine produces 270 horsepower to get moving quickly, navigate heavy traffic assertively, and remain confident in off-road settings. And with a tow capacity of 5,000 pounds, you can hitch a trailer or boat to the back without hesitation.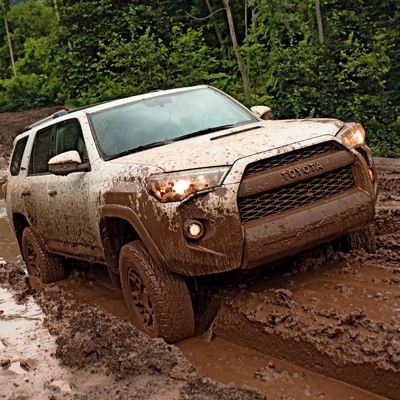 Multi-Terrain Select
Adjust to Every Surface
To harness the impressive off-road potential of the Toyota 4Runner when tackling tough landscapes and challenging terrain, the new Toyota 4Runner features a Multi-Terrain Select system. Choose between different drive modes from your seated position at the wheel to adjust based on the road surface as an innovative setting that complements a four-wheel drive system with active traction control.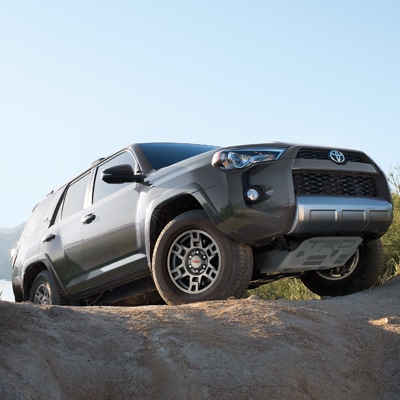 Trail Design
Hold Up Off-Road
When deciding to hit the trails or climb a steep mountain, you'll want to protect your automotive investment from environmental impacts. And with a dependable build through rugged body-on-frame craftsmanship, along with skid plates, FOX shock absorbers and other off-road themed equipment, this new Toyota SUV is built to withstand challenges and maintain its stand-out appearance.

More Features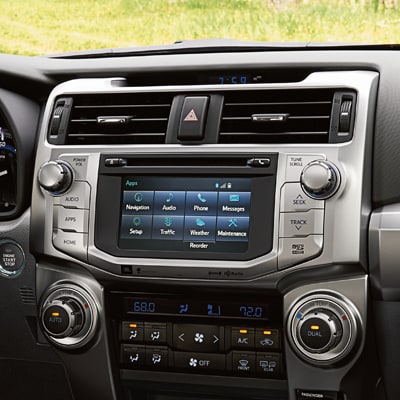 Front Seats
Prepare the Cabin
Depending upon the respective weather and temperature outside, you'll want to prepare the vehicle's cabin just right for optimal comfort. Inside the new Toyota 4Runner, detailed accommodations are made on your behalf. The front row features available ventilated and heated seats to activate cooling or heating settings based on how you currently feel and prefer to travel.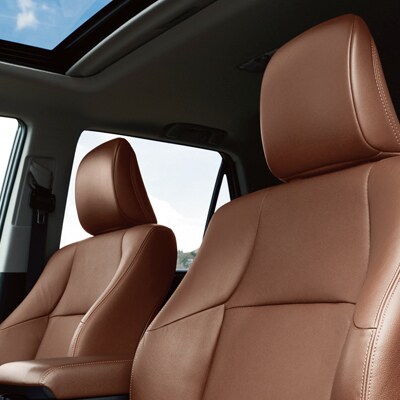 Power Moonroof
Open to Nature's Perspective
When exploring behind the wheel of the new Toyota 4Runner, you may want to open things up and feel closer to the outdoor experience. Adjust to the adventure with a built-in power moonroof, readily accessible up top for fresh air filtration and the warmth of sunshine beaming down. This built-in configuration is a popular highlight for summer days and warm-weather cruising through scenic areas.