Toyota Highlander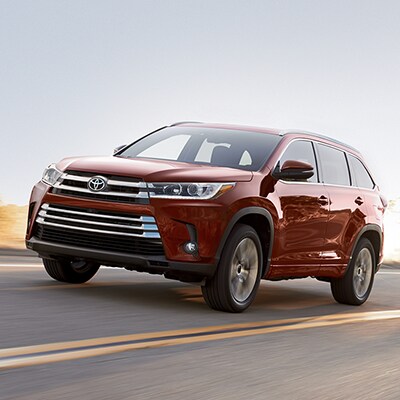 Dynamic Torque-Control All-Wheel Drive
Steady Command Across Seasons
Consistency with on-road stability is crucial for a reassuring drive accompanied by the entire family. And with the new Toyota Highlander, featuring available all-wheel drive with dynamic torque-control functionality, the wheels with the best grip receive additional power to regain optimal control over slick surfaces where a sudden loss of this command is more likely.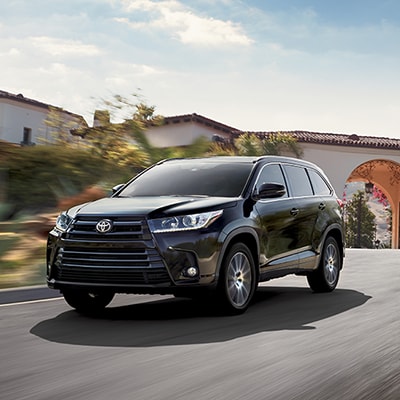 Towing Capacity
Bring your Trailer on Vacation
Plan on towing a trailer or boat for an upcoming family vacation? The new Toyota Highlander, dynamic by design, is equipped to make these extensive accommodations work. With a 295-horsepower V6 engine, this three-row SUV can tow up to 5,000 pounds of equipment confidently. This flexibility with transportation allows you to make plans without reservation.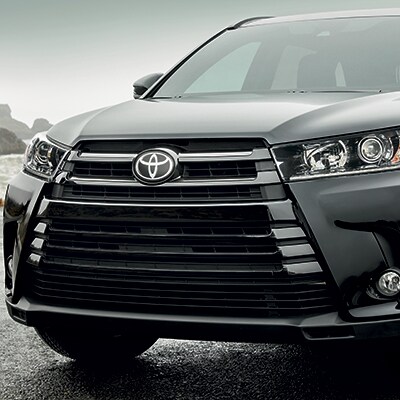 Toyota Safety Sense P™
Respond to Surprises
For movement and unexpected developments that drivers and accompanying passengers naturally don't have the ability to detect, the new Toyota Highlander takes advantage of Toyota Safety Sense P® technology. With cameras and sensors operating real-time functions such as dynamic radar cruise control and a pre-collision system that detects pedestrians and intervenes, you're better prepared for what you can't predict by design.

More Features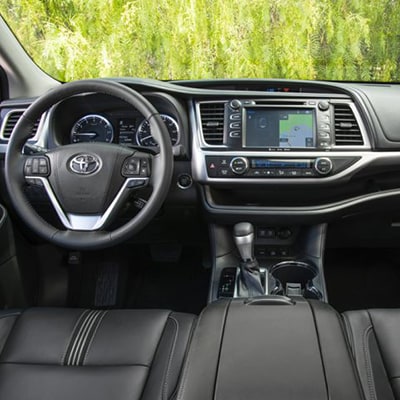 Driver Easy Speak
Maintain Cabin Communication
With three rows of seating and many passengers along for the ride, it can prove difficult to cut through the chatter and relay a message from the front seats. But a built-in Driver Easy Speak communication system aims to address these concerns. With speakers carefully placed throughout the cabin, you can activate a microphone from your driver's seat position to have your comments heard loud and clear.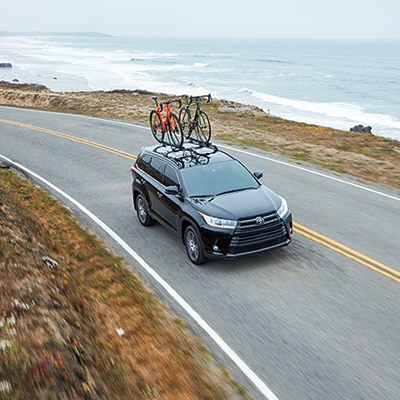 Rear-Seat Entertainment System
Entertain to Preoccupy
Need to entertain the back-seat family members for an hours-long trip? An available Blu-ray rear-seat entertainment system should keep these travelers preoccupied. With an available nine-inch display screen, along with two wireless headphones for quiet streaming, favorite TV shows and movies are readily accessible as a helpful entertainment option