Toyota Prius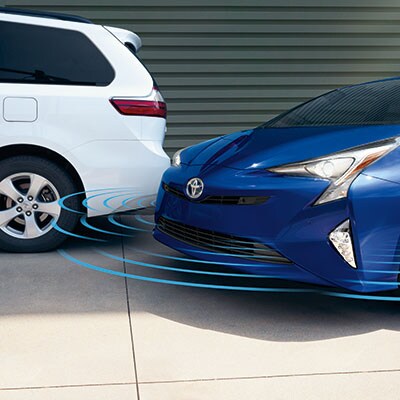 Toyota Prius Exterior Features
Safety
Award-Winning Safety Comes Naturally for the Prius
With Toyota Safety Sense™ (TSS) equipped for all trims of the Toyota Prius, you are always protected when you hit the open road. When you consider standard features like Lane Departure Alert and Pre-Collision System, combined with available features such as a Blind Spot Monitor and Rear Cross-Traffic Alert, it's no surprise the Prius has much to offer when it comes to safety.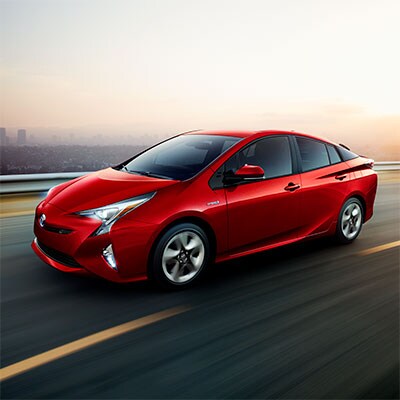 Aerodynamics
A Sleek Designs Enhances Style & Efficiency
The new Prius can easily slice and slip through wind when you go out for a drive around town. To smooth out airflow as much as possible, the latest Toyota Prius boasts an active grille shutter, a sleek body shape, aero-stabilizing fins, and also clever underbody panels. It looks great and also helps it achieve industry-leading fuel economy too.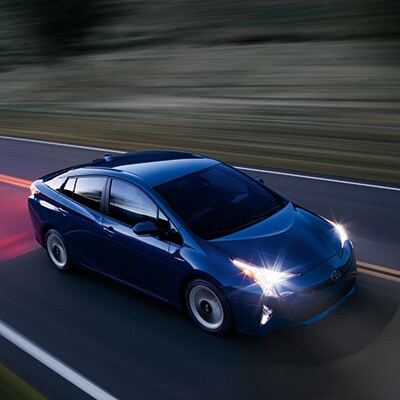 LED Lights
Shine Bright with Striking LED Lighting
For an unforgettable first impression, the Prius features Bi-LED elements in the headlights along with LED taillights in the back. With eye-catching accent lights and also available fog lighting, it's almost impossible for onlookers to not notice the dramatic style and unique attractiveness of the Toyota Prius hybrid. 

More Features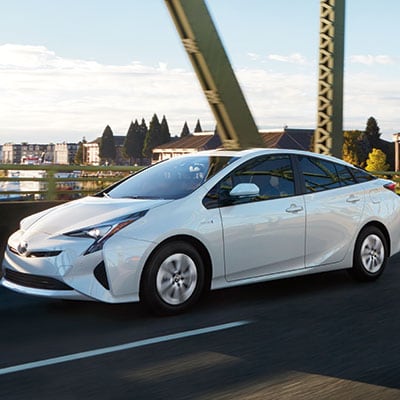 Toyota Prius Interior Features
Efficiency
Phenomenal Fuel Economy is a Calling Card for the Prius 
Let's dive into what makes hybrid vehicles so special and desirable - efficiency. The Toyota Prius is well known for it's excellent fuel economy.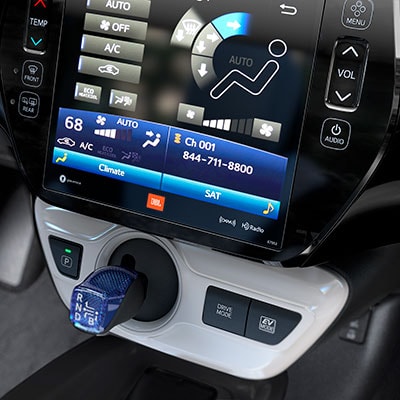 Touchscreen
A Massive Touchscreen To Enhance Your Every Mile
The availability of a truly gigantic touchscreen display system with intuitive and responsive controls makes the user experience easy. Rivaled only by the likes of an expensive Tesla, the Toyota Prius now offers an 11.6-inch touchscreen inside the well-connected interior cabin. You'll be thrilled by how seamless and easy it is to use this large and in-charge touchscreen.